If you asked me what genres I prefer to read I would never think to include Horror. But as I was putting together my annual scary book display in the Teen Scene for ye ol' Halloween, it occurred to me that, in fact, I have read quite a few books recently that have kept me up at night and/or made me want to puke. And isn't that what horror is all about?
So, consider this a guide for "Readers Who Think They Don't Like Horror But Secretly Do". OWWL friends, click on the title to find a copy at a library near you.
If you're one of those people who still thinks vampires are sexy, you will be cured by this book, which is straight-up gross. From a very drawn-out scene of melting flesh to a disturbing ritual that involves elbows, you will not be able to hold back your exclamations of disgust... nor your lunch, for that matter.
Imagine a world where human beings are so rare that they're a delicacy. Vampires make up 99.9% of the population and they are tripping over themselves for a piece of man flesh. Plus, they slobber. This is Gene's world, and Gene is a hardcore survivor. His entire existence consists of rituals to make himself undetectable, and he's very good at it. Can you imagine how stressful that is? Well, it's about to get worse.
Our hero is selected by lottery to participate in the yearly "hunt", where a few very lucky vamps get to chase down humans for sport. If you think the Hunger Games are messed up, wait until you see this. Can Gene keep the vampires fooled when he is expected to hunt down and eat fellow humans?
I really enjoyed the premise of this book and I would compare reading it watching a car crash in slow motion that you just can't seem to look away from... for hundreds of pages. This is probably one of the creepiest and grossest books I've read. (Read my original review on Goodreads.)
Tana wakes up in a bathtub after a night of hard partying. If you think that's bad, you should see everyone else from the party. They've been drained of blood, and we feel the same shock and horror that Tana feels as she takes in the scene. Now, what's that noise coming from the bedroom, and who's that guy in a garbage bag?
Like Gene in The Hunt, Tana lives in a world where vampires are a norm (so it was really stupid of someone at that party to leave a window open at night). Vampires can drain a human, but they can also infect a human, which turns them "cold". When you turn cold, you have two options: try to beat out the sickness that follows in total isolation, or give up and head to Coldtown for your first sip of O negative. Through a series of circumstances, Coldtown is where Tana is heading, but not for the same reasons that everyone else is.
I've talked to people that didn't like this book but I truly enjoyed it. Tana is a really strong character and I admired her determination, convictions, and street smarts. There's an underlying critique of viral media and those who are lured in by it. And there are plenty of of sickening, blood drenched moments. One of my favorite elements may be the ending, which is satisfyingly atypical for the genre. You'll have to read it to find out.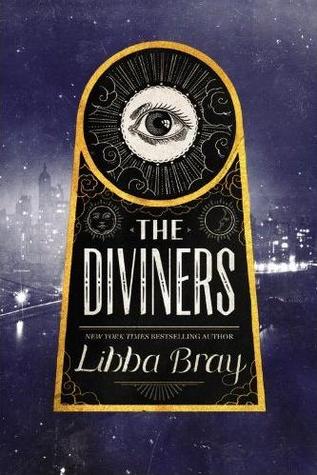 This is one of my favorite YA titles of the past few years and I am eagerly awaiting its sequel (release date TBD). The Diviners kept me up late into the night as it flowed back and forth between its young characters, all of whom find themselves falling under the shadow of an impending doom in 1920's New York City. The writing is rich and detailed, and though it follows several characters throughout, all of their storylines are equally strong and compelling.
Why is it scary? Because it features a dead serial killer still killing people! In gruesome ways! This ghost is THE WORST. The Diviner's also features a haunted house you do not want to wander into, a pretty nasty cult, old ladies who cut cats open, teenagers with emerging occult powers, and one heck of a cliffhanger. That the novel is lavishly set in romantic Jazz Age New York is just an added bonus.
I use the phrase "page turner" very rarely, but this is one book that has truly earned it. I had goosebumps throughout. (Read my original review on Goodreads.)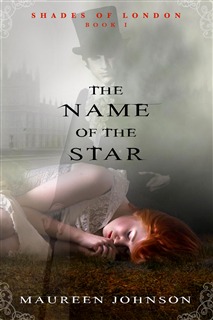 Speaking of dead serial killers: The Name of the Star features us a copycat killer obsessed with Jack the Ripper. Someone in modern-day London is replicating the Ripper's notorious crimes down to the last detail, so it's a perfect time for American Rory

Deveaux

to be dropped off at a new boarding school in the heart of London. Just like the real Ripper, this killer is a master at eluding the police. When Rory claims to have seen the prime suspect, is it a break in the case or is she just going crazy?
This book is probably the least scary/ewww of my choices, but it's still a thrilling, fast-paced read with plenty of haunting twists and a few harrowing escapes. The last quarter of the book takes off in a completely unexpected direction, setting us up for the sequel, The Madness Underneath.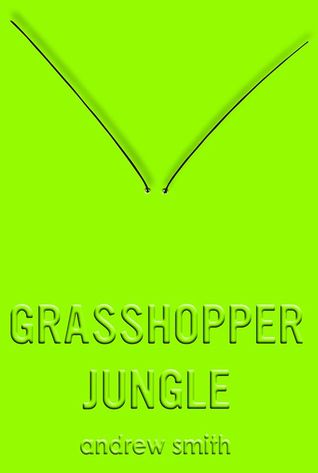 Okay, so this book isn't horror per se, but it is horrifying and extremely disgusting. It's also one of the funniest books I've ever read. When best friends Austin and Robbie stumble into some very weird stuff in Austin's boss's office, they decide it's best to back away slowly and leave it alone. Unfortunately, the same can't be said for a group of meat-heads practicing their breaking-and-entering skills. Think a single action can't change the world? Think again. Long story short: the world is about to end and it is not going to be pretty.
Yes, this book features a swarm of giant mantises that are as fast and deadly as the Terminator, but it also has a heart beneath all the snark and goo. Plus, the pages are yellow! (Read my original review on Goodreads.)
That's all I've got. What are some of your most terrifying reads? -Kelley (Your) Teen Services Librarian